Welcome to Beautiful Jodelle - Your Source for Jodelle Ferland Media, a fan site created for actress Jodelle Ferland. She is most known from Silent Hill where she played Sharon/Alessa you may also know her from Kingdom Hospital where she played the ghost girl Mary. Here you will find news and information about Jodelle, Image Gallery, and the Largest Online Media Section..
Any questions please contact me

Click here to Subscribe to Beautiful Jodelle News
Dark Matter that Jodelle plays "Five" on, will be returning to Syfy channel with season 2 July 1st 2016. Season 1 will also be available on Blu-ray and DVD on June 14th 2016.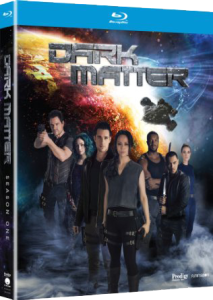 No comments yet
Posted May 3rd, 2016 by Anthony
Jodelle has decide to sell items she makes and has opened a Esty store for her store front. If you are interested and would like to buy a piece that is hand made by Jodelle you can find them on her Esty store at https://www.etsy.com/shop/MicahMakesStuff

2 comments
Posted February 20th, 2016 by Anthony
The image/media gallery now has a different, improved commenting system in place and now runs on the Disqus comment system. Leave a comment in the gallery and let me know what you think.  Have a great day!
No comments yet
Posted January 2nd, 2016 by Anthony
Beautiful Jodelle wishes everyone a happy new year and may you have a wonderful 2016.
No comments yet
Posted January 1st, 2016 by Anthony
Have made a 2015 Christmas theme for the site, have a wonderful holiday season.
No comments yet
Posted December 1st, 2015 by Anthony
Today October 9th 2015 is Jodelle's 21st birthday, Beautiful Jodelle wishes Jodelle a wonderful and happy birthday.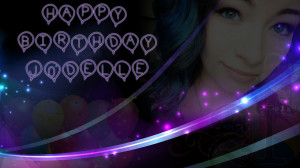 No comments yet
Posted October 9th, 2015 by Anthony
A new movie with Jodelle in it will be premiering at Frightfest in the UK at Prince Charles Cinema on October 24th 2015. Jodelle will be playing the character Angela. I haven't been able to find out much information about the film except a brief description of which is below.
"In 1997 the Anderson family vanished from their home without a trace. No bodies were ever found. For 17 years the house has remained undisturbed… until now."
If you live in the UK and wish to learn more about this event you can visit http://www.frightfest.co.uk/
No comments yet
Posted October 2nd, 2015 by Anthony
Dark Matter which Jodelle plays Five has been renewed for a second season and will air on Syfy Channel Summer 2016.
No comments yet
Posted September 1st, 2015 by Anthony
Older News